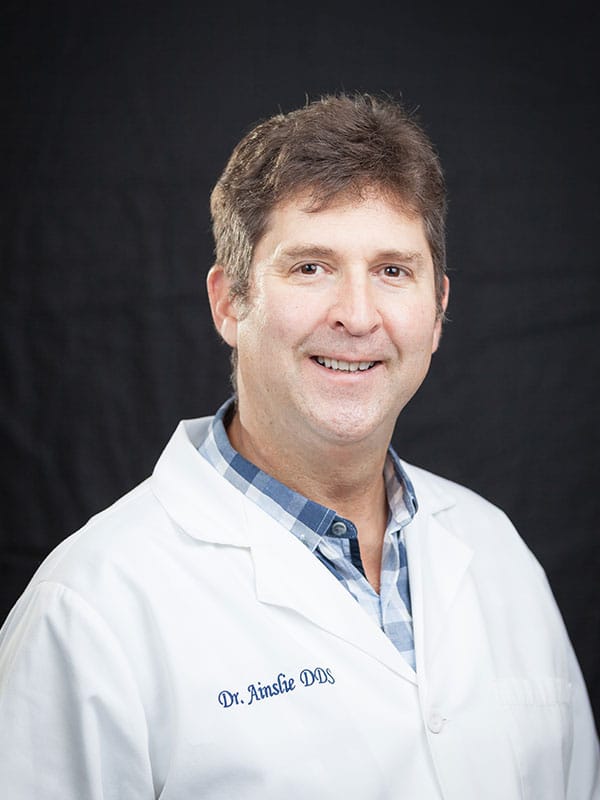 ---
Dr. Jasper Ainslie received his BS in Biological Science, with an emphasis in Microbiology as well as a minor in Art, from the University of California Davis in May of 1996.
He then worked as a Staff Researcher at UCSF Osteoperosis and Arthritis Research Group, where he was Project Leader for Quality Control of dual x-ray analysis scanners.
In May of 2004, Jasper graduated from NYU Dental School with a Doctorate of Dental Surgery (DDS) with a 1 year Honors in Oral Medicine.
Dr. Ainslie has also attained Mastership in the International Dental Implant Association.
Diplomate of the International Dental Implant Association
Honorary Co-founder of the Vail Film Festival
Dr. Ainslie and his family relocated to the Monadnock area where he joined the dental practice of Dr. Paul Jane & Dr. David Hedstrom, and has practiced here since 2004. He is proud to continue the tradition of quality and care as Peterborough Family Dental and Implant Center.
---